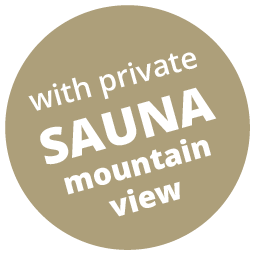 Being active
Admittedly, sometimes you simply have to do nothing, but that's not necessarily simple. We'd recommend – a comfy deck chair, peaceful garden, a book, a sun hat. However, for those who want to be active and maybe try something new, let us guide you.
Within a radius of one hour you can reach nearly everything South Tyrol has to offer: ski areas, golf courses, mountain biking trails, climbing routes, starting places for paragliding, outdoor pools and lakes, hiking trails in and around the Dolomites, restaurants, inns, museums, gardens and much more.
The mountains
They attract us, they call us, they want us! Ride a mountain bike, hike in the summer and winter (best with snowshoes), put on skis of all kinds or descend with a Rodel sledge.
The horses
This is the best place and the best time for you to try! After all, our famous horses originate from Hafling and there are plenty opportunities for riding and carriage rides!
The City
Had enough of nature for one day and need a little variety? Dress up and go to Meran for a stroll! The Italian way of life, an appetizer, a little shopping – why not! Throughout the whole year, Meran holds first class, international events: first and foremost an internationally recognized festival of classical music – the Meraner Musikwochen, the small but well-known Merano Jazz Festival and of course the Merano Wine Festival, one of the most renowned food and wine festivals in Europe.
A visit to Bozen, our regional capital, is definitely worth the journey. In  Bozen, one can see particularly clearly the coexistence and cooperation of different cultures. Life takes place mostly on the streets: There are many restaurants, trattorias, bars and cafes, beautiful squares and alleyways, the historic old town with its famous fruit market and many  exclusive boutiques and unique museums (including of course, the Ötzi Museum famous for the Iceman). Still in search of a new location to explore? Within an hour and a half's drive from Meran, you'll find beautiful Lake Garda. Not much further and you can visit ravishing Verona with its famous Arena and its wonderful Italian flair.
Spring, summer and fall
Here, almost every activity can be enjoyed throughout the whole year. We're just lucky when it comes to the weather! Spring starts early, summer is Mediterranean and the autumn – it difficult to describe in other words – is golden. You can undertake a thousand things every day,  depending on your desires and delight.
Here are some of our recommendations:
Winter
Although Hafling is located on a sunny plateau it is high enough for good quality snow and is directly in the excellent ski area Merano 2000. For those who don't care for winter sports, there's an abundance of other adventures to consider even in winter.
Here are some of our recommendations: